Trading Paints is the custom paint scheme engine for iRacing. more info
How it Works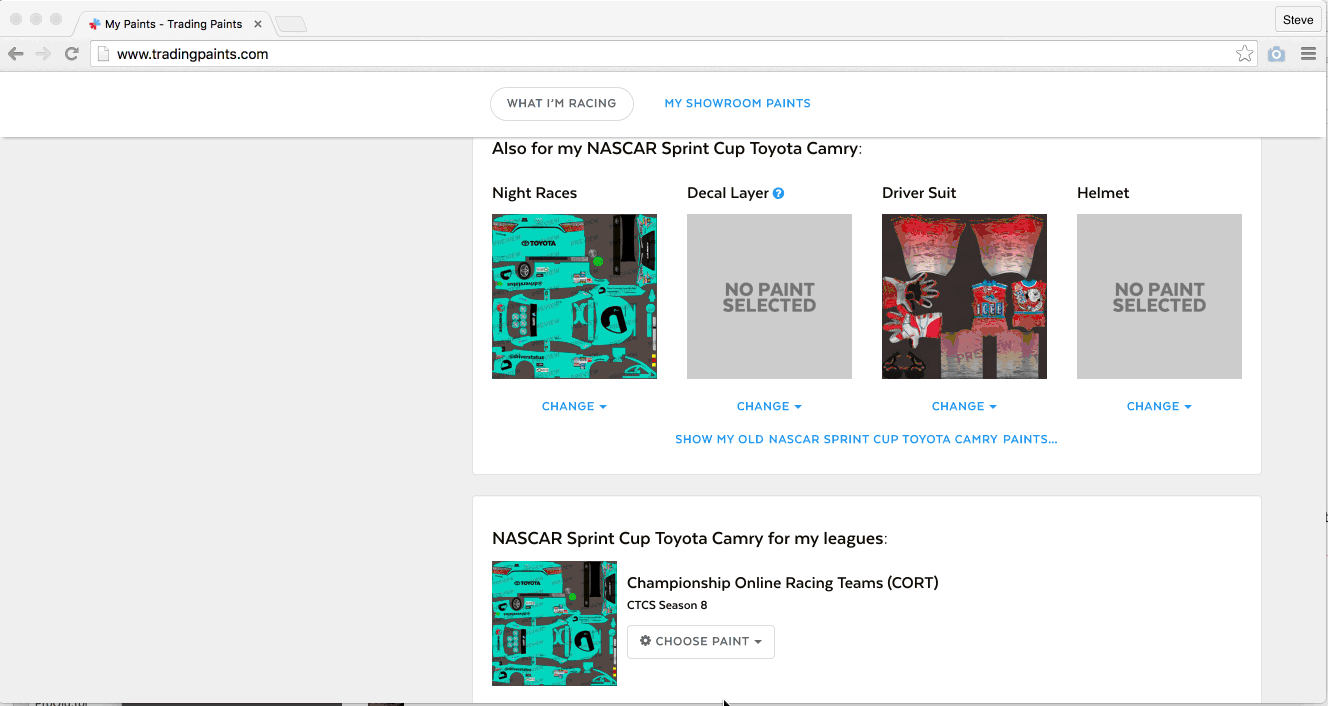 Frequently Asked Questions
If my Pro membership lapses, do I lose my old paints?

No. We'll keep them ready for you.

Can I permanently delete old paints I'm no longer using?

Yes. In your Old Paints menu, you can select paints to permanently delete.
Ready to get access to switch back to your old paints?
Just $23.99 for a 1 year Pro subscription