Trading Paints is the custom paint scheme engine for iRacing. more info
Paint faster with Paint Builder.
Pro
Paint Builder is designed specifically for designing custom paint schemes in your browser, no complicated painting software needed. Included with Trading Paints Pro membership.
Upgrade to Pro $23.99/year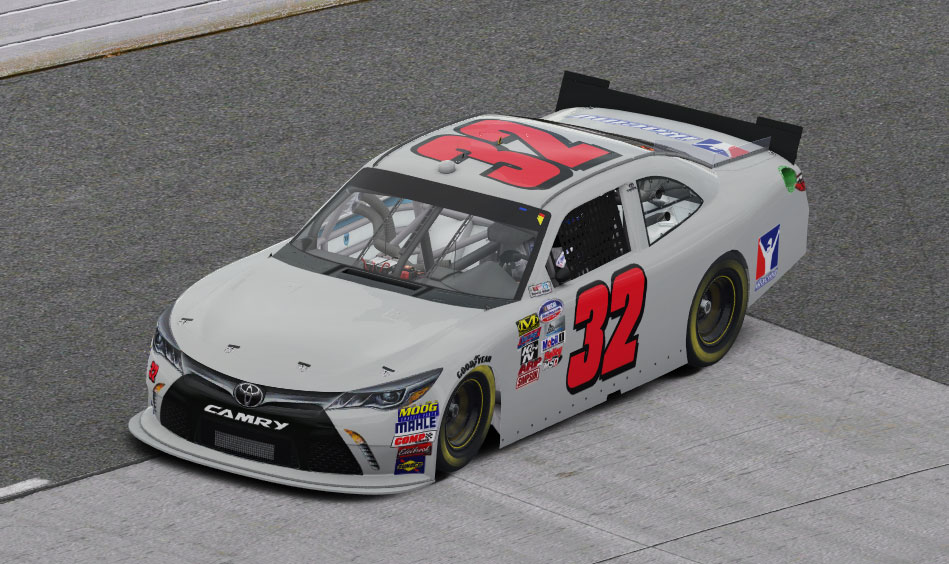 iRacing default paint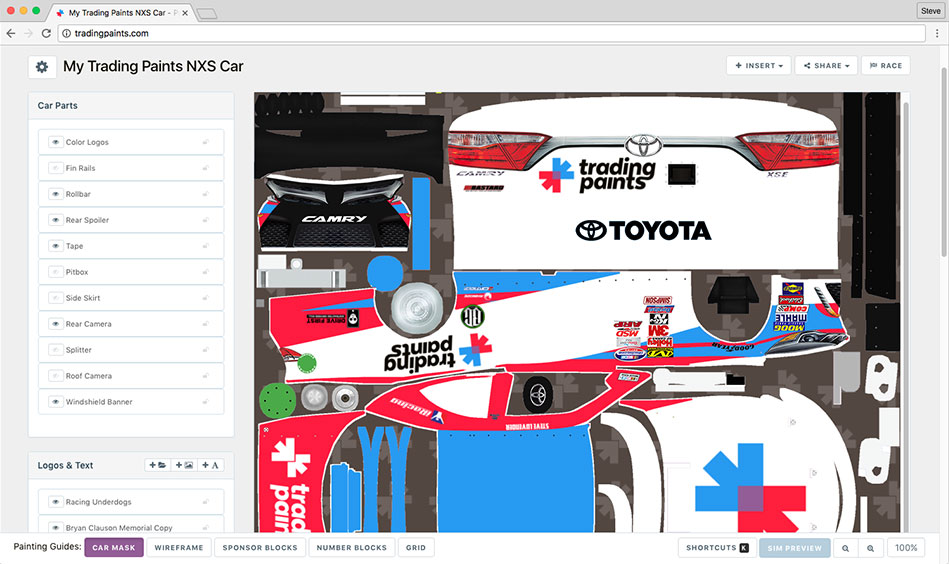 …plus Trading Paints Paint Builder, means…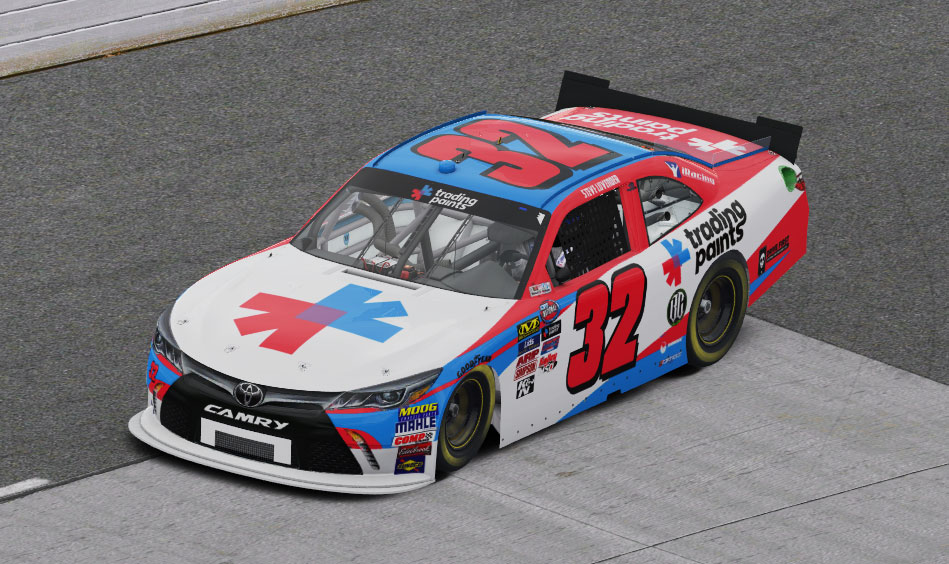 a totally custom paint!
Inserting a logo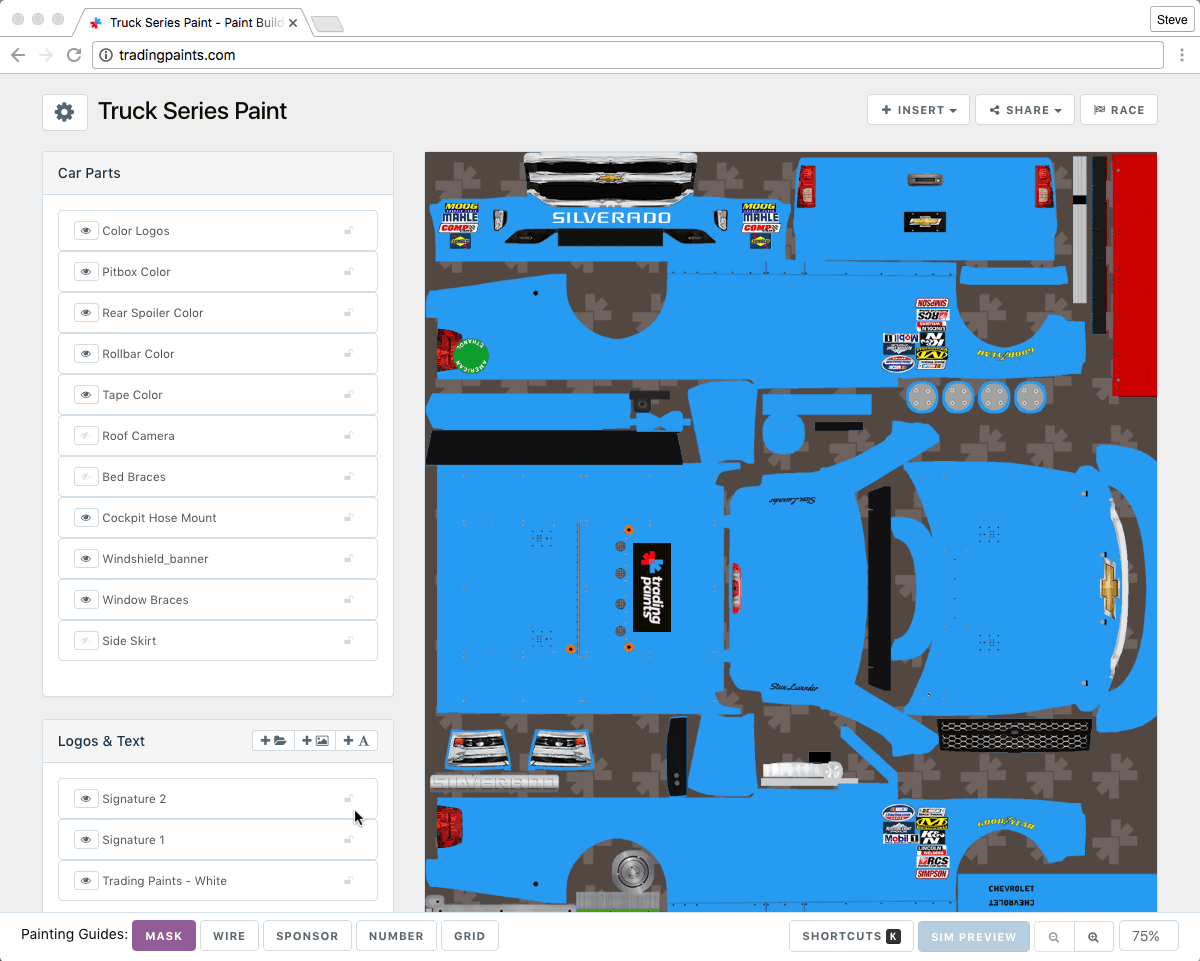 Select a logo from the Logos menu and drag to position it on the car.
Drag to upload graphics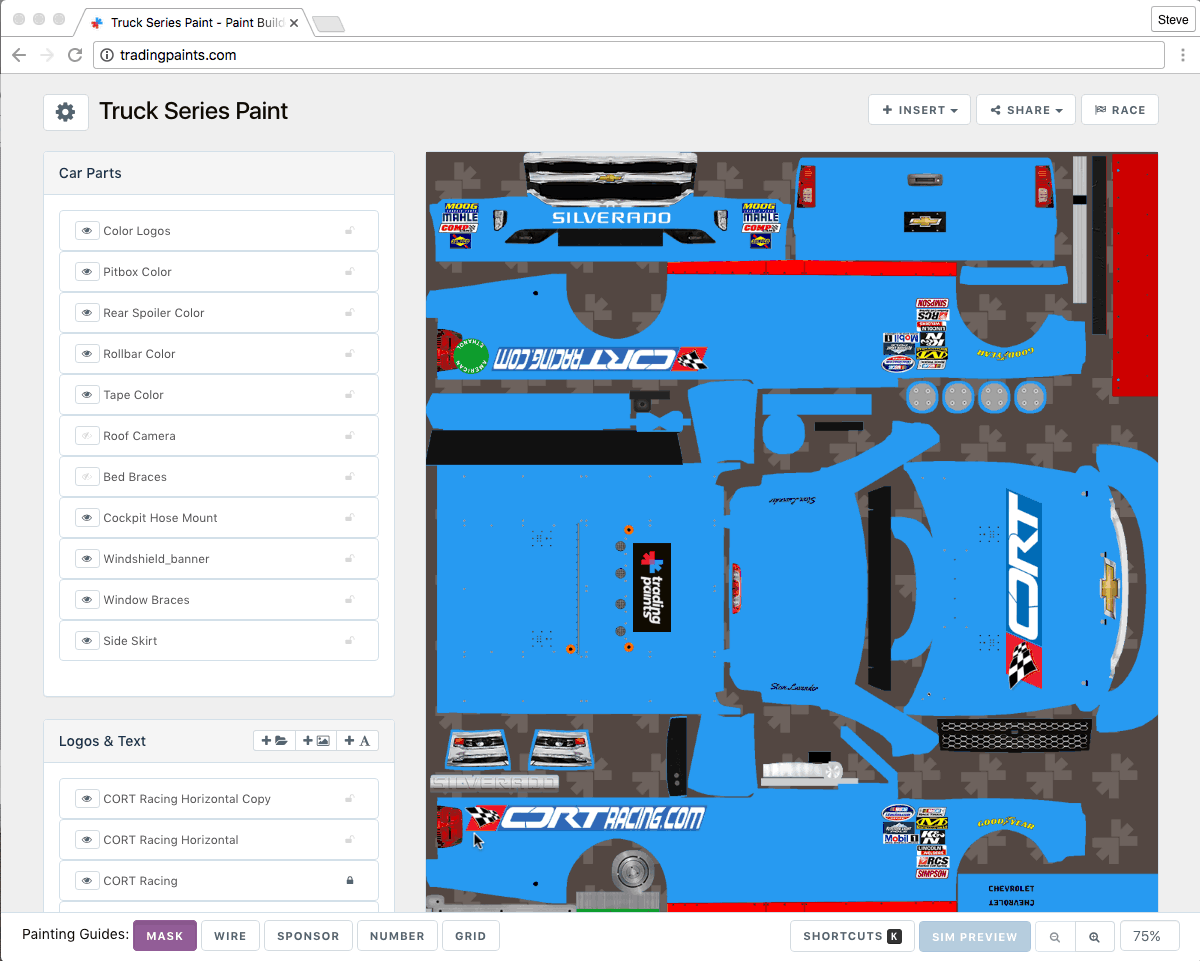 Drag logos or graphics from your computer into the Paint Builder interface to position on your paint. Your logos are added to your My Logos library where you can use them across all your Paint Builder projects.
Insert a base layer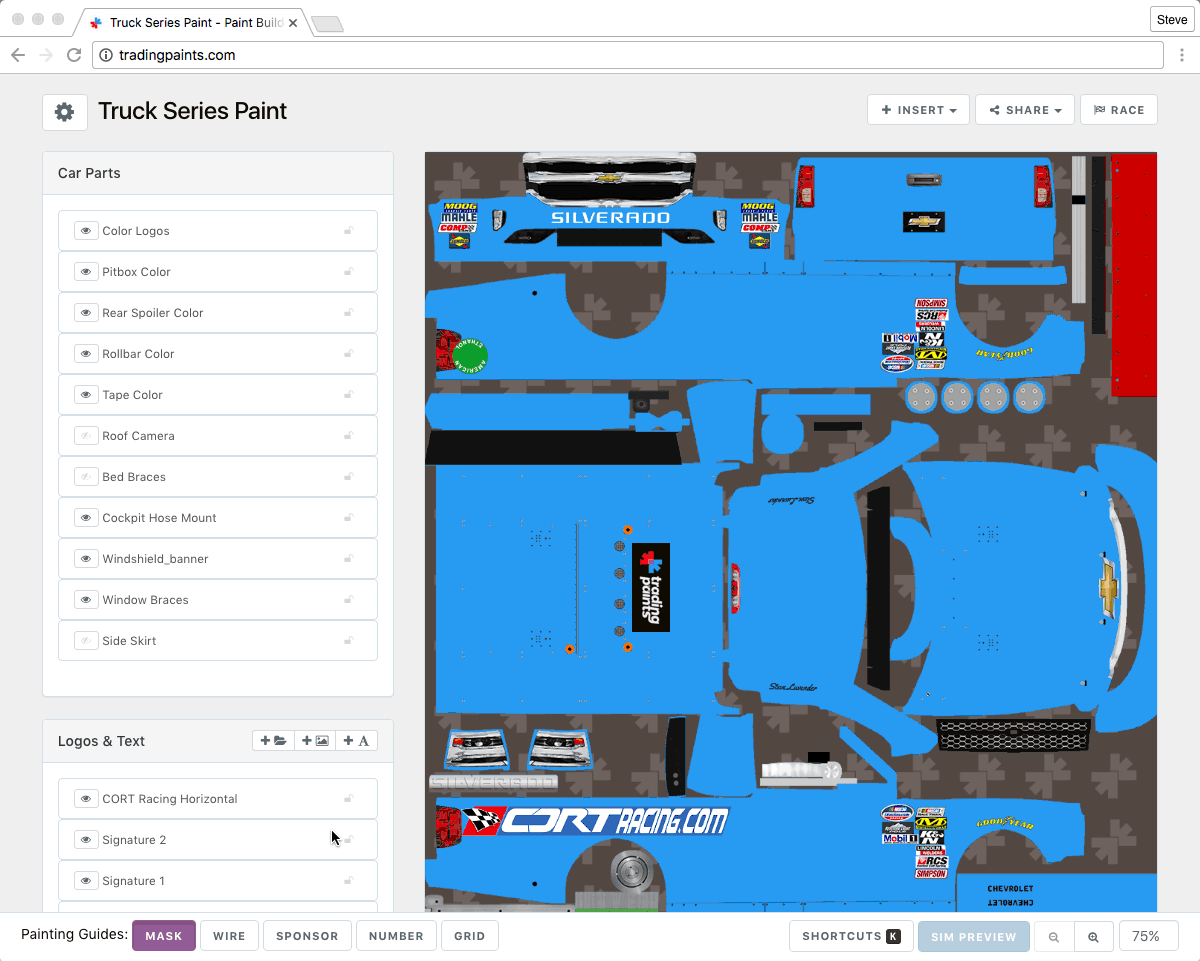 Add and recolor a pattern for your paint (not available on all vehicles).
Inserting text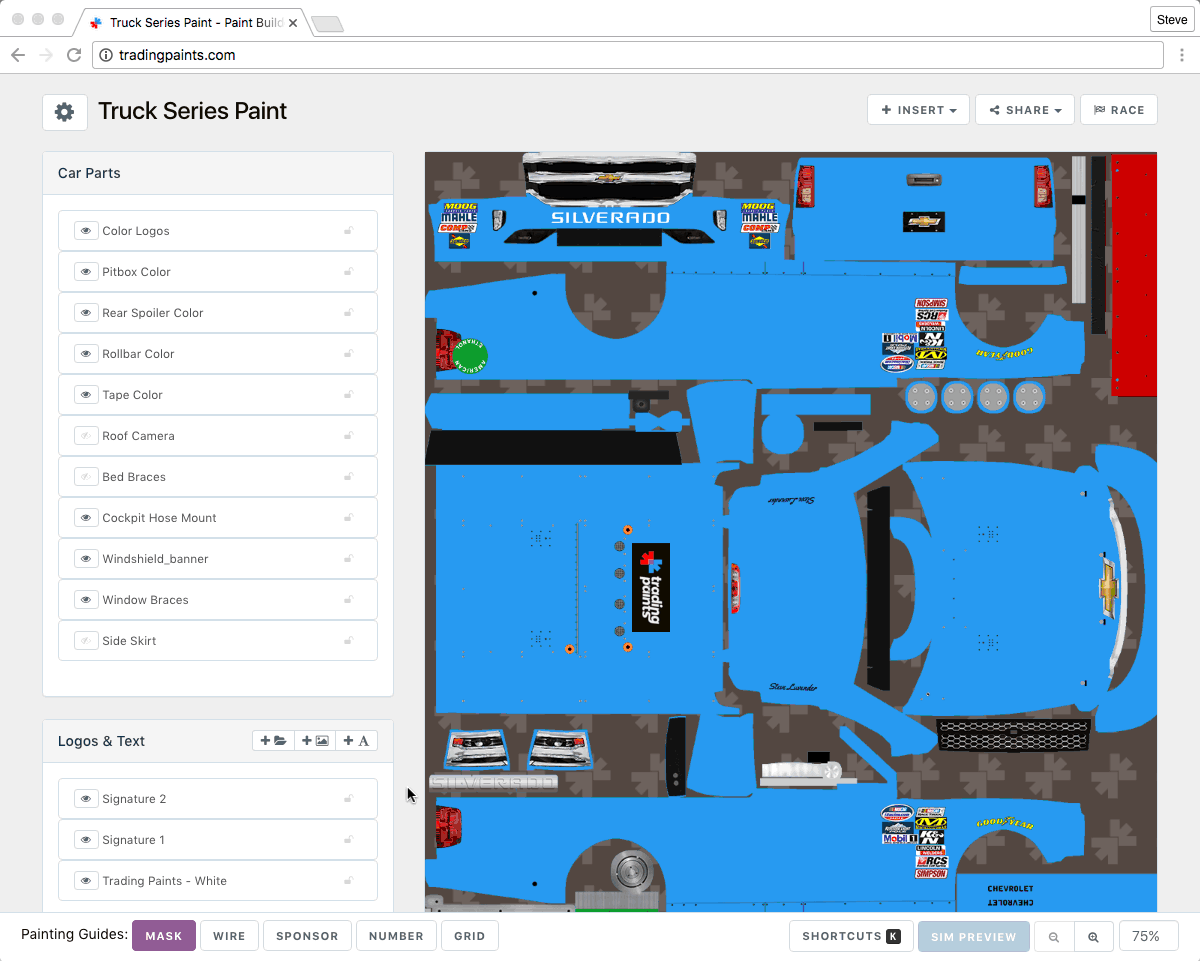 Personalize your paint with custom-styled text.
Lock and unlock layers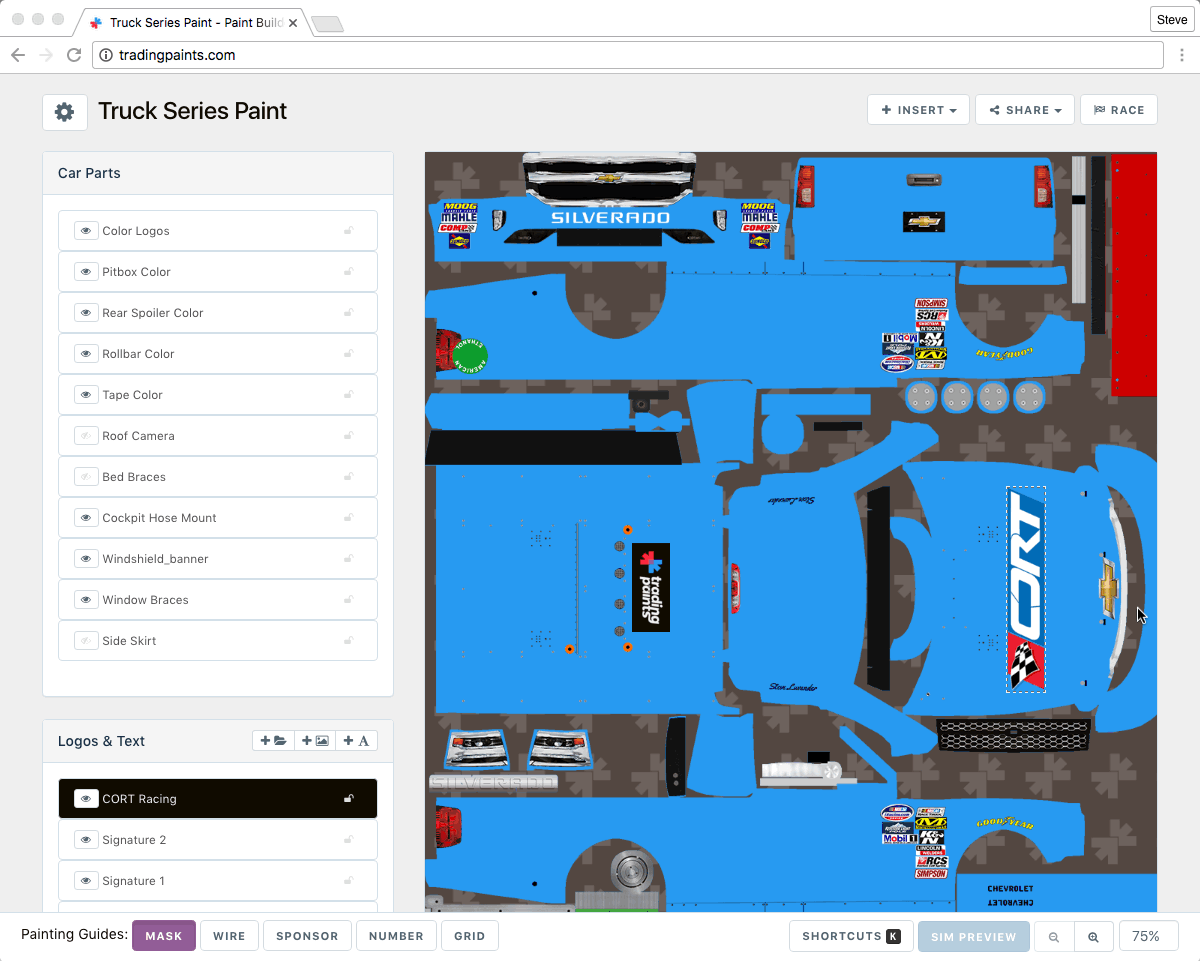 Once you've got something in the perfect spot, lock the layer to prevent accidental changes.
Coloring car parts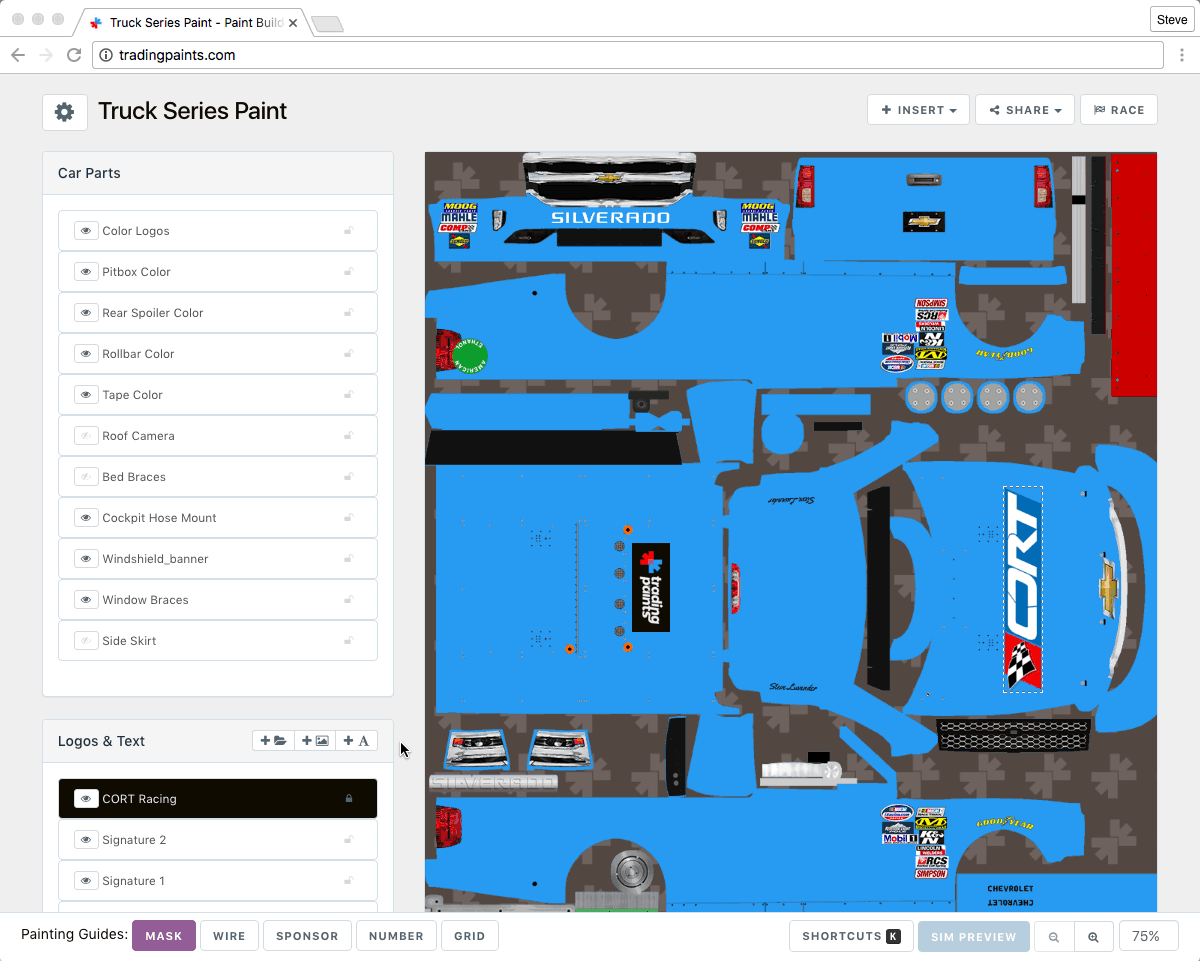 Standard car parts layers are separated from the rest of your paint's layers. Show, hide, or recolor them to make each car your own.
Share your project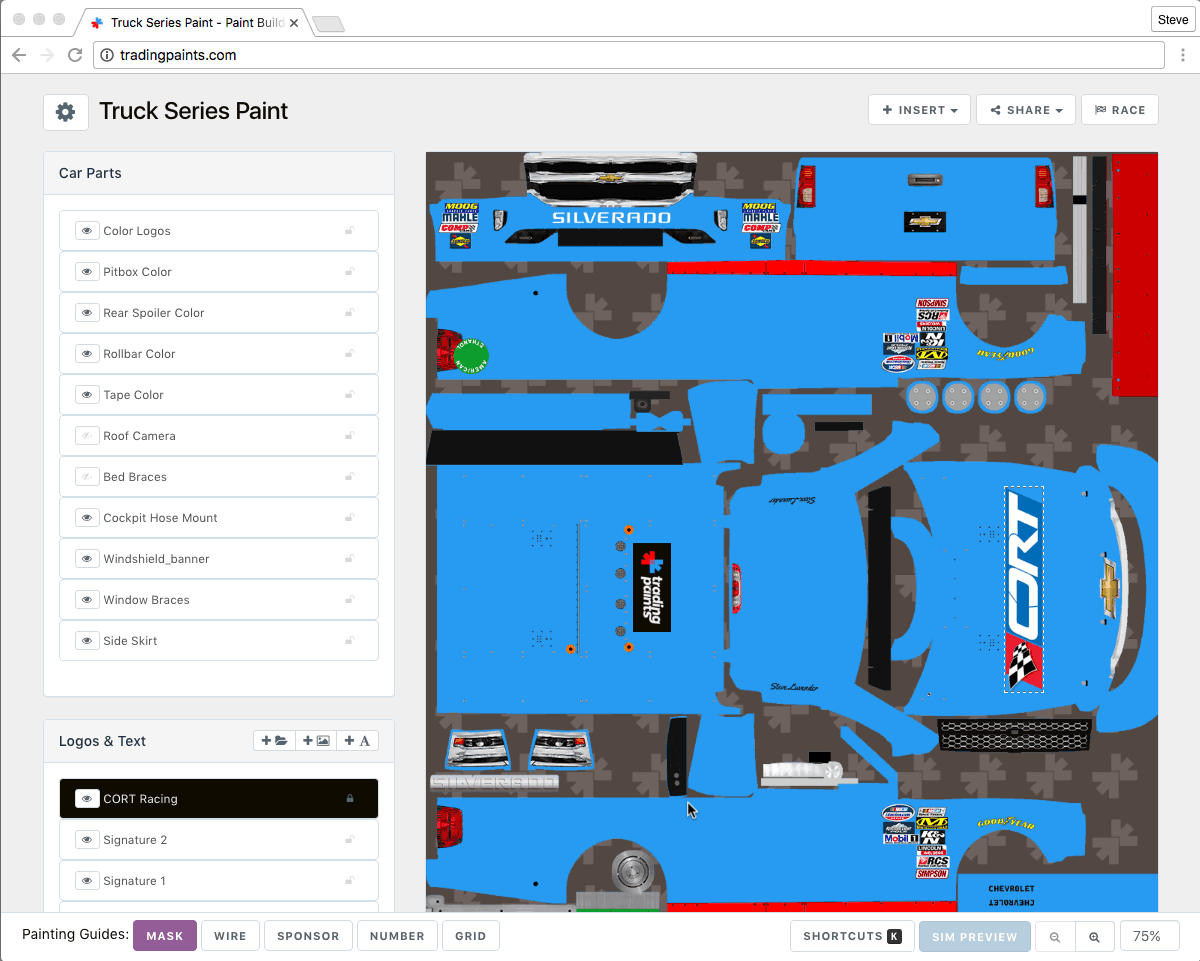 Collaborate on your Paint Builder project by sharing access with others.
Paint in your web browser
No more expensive, bloated, overcomplicated software when it comes to creating your paints. Paint Builder was designed from the ground up specifically for making iRacing paint schemes. Since everything's online in your web browser, there are no files to manage or new versions to update. Keyboard shortcuts make Paint Builder feel like any other application.
Preview your work in iRacing
With Paint Builder, you can treat iRacing like a 3D paint preview program. With the iRacing sim and the Trading Paints downloader running, click "Sim Preview" and watch your changes get applied to your car in a test session.
Hit the track faster
Use your Paint Builder paints in your iRacing races by simply clicking the "Race" button. No uploading, converting, or optimizing needed. Or, submit your completed work to the Showroom and show off your painting prowess.
Start using Paint Builder
Paint Builder is included as part of Trading Paint Pro membership.
Just $23.99 for a 1 year Pro subscription
Start using Paint Builder
As a Pro subscriber, you have access to Paint Builder.